A Movie Production House Big Enough For PC
#SpoilerAlert! Or maybe not... because you never really know with #Quantico... @QuanticoTV #QuanticoMondays pic.twitter.com/CS4uRj6FVl

— PRIYANKA (@priyankachopra) January 30, 2017
Steve Jobs could not have created the personal computer working inside Hewlett Packard or another similar company. The existing movie studios are like HP. Truly revolutionary cinema would ask not just for acting chops but also an entrepreneurial spirit. The paradigms of racism and sexism that are the firm frameworks of the current corporate arrangements, both in terms of movie production houses and their twin counterpart, the mass media, especially television, would make truly revolutionary work impossible.
Source
A successor franchise to Star Wars, not just in terms of science fiction, technology fiction, but also social science fiction, imagining the woman of tomorrow, is necessarily an anti racism idea. The intelligent life they have been looking for is in Africa and India; the vast cosmos was created so you may feel special, so humanity may feel special. A successor franchise to James Bond, a Cold War relic, is just a nod to geopolitics. The post World War II world order is over. A successor franchise to Jason Bourne, which had a shelf life of a total of three movies anyways, is that Bourne is slightly biologically enhanced; there is massive room for enhancement in the sociological sphere. You would end up with more dramatic results. Would make for great entertainment. It would be a major departure from current ground reality.
The earth is your only home. If God wanted to destroy humanity, He would
send one meteor
to earth, and another to Mars at the same time, if you might also be on Mars.
I have already started to flesh out the concept. I have no plans to approach any existing movie studio. I am going to create a new company to cocoon the movie franchise.
I am
going to create a family of companies anyways. What's one more company?
A truly global release would be big money.
Racism is
Lucifer's final grip
on humanity. That grip is to be broken. That is why I am here. That, and a few other reasons.
Your racist arguments are being supplied to you by Lucifer. He gets insider your head and talks. And you listen.
Sometimes, or maybe often times, the best way to break the glass ceiling is by walking out of the glass house. It's called entrepreneurship. It's called out of the box thinking.
Everywhere to go, everywhere to be.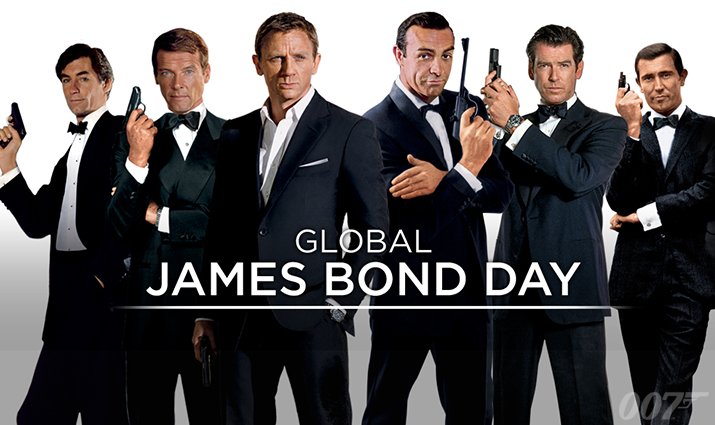 A Movie Production House Big Enough For PC @QuanticoTV @QuanticoWriters @anthologist @ABCQuantico @QuanticoTV https://t.co/3dID4DRUar

— Paramendra Bhagat (@paramendra) January 31, 2017
A Movie Production House Big Enough For PC https://t.co/3dID4DRUar @BlairUnderwood @jazmasri @JohannaEBraddy @GrahamRogers_ @aunjanuejlt

— Paramendra Bhagat (@paramendra) January 31, 2017
A Movie Production House Big Enough For PC https://t.co/3dID4DRUar@MrJoshHopkins @tate_ellington @PearlThusi

— Paramendra Bhagat (@paramendra) January 31, 2017
A Movie Production House Big Enough For PC https://t.co/3dID4DRUar @ZacEfron @therock @AADaddario @kelly_rohrbach @IlfeneshHadera

— Paramendra Bhagat (@paramendra) January 31, 2017
A Movie Production House Big Enough For PC https://t.co/3dID4DRUar @priyankachopra

— Paramendra Bhagat (@paramendra) January 31, 2017
https://t.co/5zifoV6GFu Probably the best interview of @priyankachopra is by @ndtv @BarkhaDuutt

— Paramendra Bhagat (@paramendra) January 31, 2017
January 31, 2017